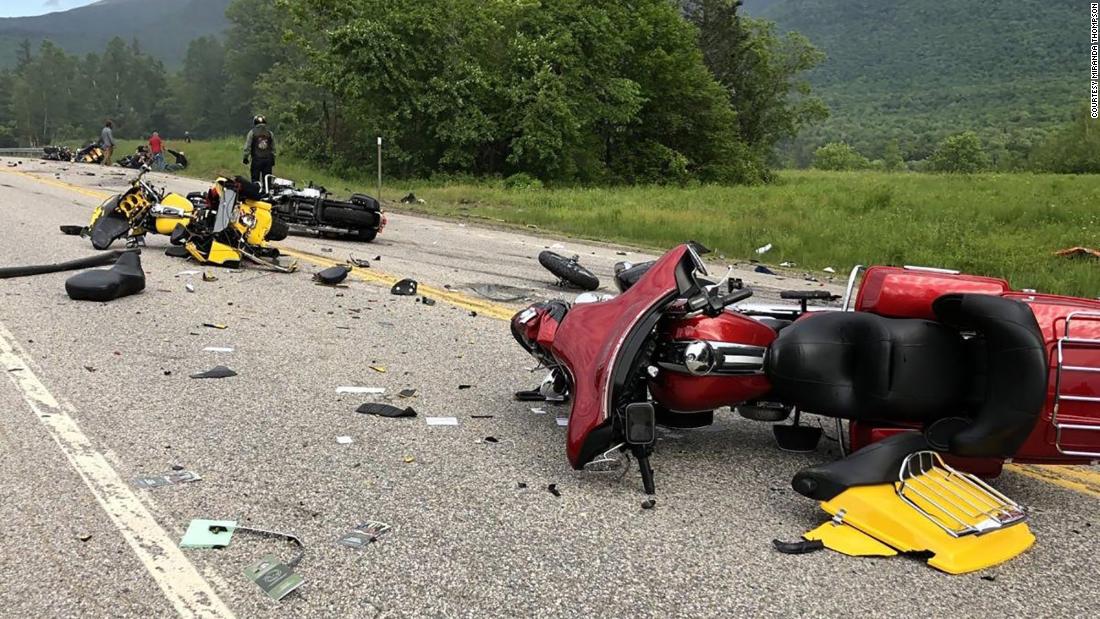 Motorcycle Accidents in Rhode Island: What You Need to Know
Looking for answers about motorcycle accidents? Take a deep breath.
Warwick car accident lawyer
Paul Ferns
has the answers.
Motorcyclists are some of the most vulnerable motorists on the road. When accidents strike, they often result in life-changing injuries. With medical bills piling up and your injuries keeping you from working, it may seem like you have nowhere to turn. But you have options after a motorcycle accident. Here's a basic guide to getting through a motorcycle accident in Rhode Island.
How dangerous are motorcycles?
Motorcycle accidents, like those reported in the
Warwick Beacon
, are far too common in Rhode Island. According to the
Rhode Island DOT
, motorcyclists are 28 times more likely to be involved in a fatal accident than drivers in other motor vehicles. This makes motorcyclists one of the most vulnerable motorists on the road. But fortunately, you can minimize the risks of injury by practicing safe habits.
How can I prevent motorcycle injuries?
When riding a motorcycle, wearing the proper gear is paramount to preventing dangerous injuries. Nationally, around
40% of motorcyclists involved in fatal crashes
do not wear motorcycle helmets.
Helmets for preventing injury in motorcycle riders
, like those you can find at the
best motorcycle shops in RI
,
Cycle Gear Warwick
, can help keep you safe on the road. But proper motorcycle gear includes more than just helmets.
Heavy leather jackets and boots can prevent road rash and provide padding in the event of a crash.
In addition to always having the proper gear, practicing safe driving habits is also paramount to staying safe. Familiarize yourself with the rules of the road, and obey traffic laws at all times. Always be mindful of your surroundings, constantly scanning for potential threats that might cause a collision. Due to the compact nature of some motorcycles, some drivers might not be able to see your bike until it's too late. Wearing reflective gear can help increase your visibility, keeping you and the motorists around you as safe as possible.
What should I do if I'm in a Rhode Island motorcycle accident?
Unfortunately, even if you're committed to being a safe motorcyclist, accidents still happen. When they do, it's important that you know how to respond.
Motorcycle accidents
are incredibly jarring. But it's imperative that you stay in control of your senses. If you're in the middle of traffic, get to safety as quickly as possible. Find a safe spot near the crash scene where you can recoup and call for help. Don't immediately remove your helmet after a crash, since the adrenaline could be preventing you from feeling pain. Instead, wait for the paramedics to arrive on scene to assess you.
Important: never refuse medical treatment at the motorcycle accident site
. Refusing treatment can damage any personal injury claims you may want to file in the future. Even if you think you're all right, if the responding EMT wants to take you to the hospital, let them. It might just save your life.
What happens if the other driver doesn't stop?
Under Rhode Island law, all drivers involved in an accident must pull over and exchange insurance information with other parties. Failing to do so is considered a felony. But that still doesn't stop other motorists from trying to
hit and run
. If this happens to you, don't try to follow or chase the other driver. This only puts you and other motorists in greater danger.
Instead, leave the car-chases to the police. Rhode Island police take hit and run cases seriously, especially those that result in serious injuries or fatalities. You can help out the investigation by trying to remember the other person's license plate number, the make and model of the vehicle, and what the driver looked like. It's also possible that a security camera or dashcam could've caught the perp on camera.
Don't be afraid to ask around and gather all the information you can. A Rhode Island personal injury lawyer can also help you with the investigation process, putting you one step closer to financial justice.
How do I get financial aid after a Warwick motorcycle accident?
You have a few different options for
financial assistance after a motorcycle accident
. The most common is to file a claim with the at-fault driver's insurance company. However, if the other driver is uninsured or underinsured, you might have to file a claim with your own uninsured motorist or personal injury policy.
You can also file a
personal injury lawsuit
against the insurance company or other motorist, either instead of an insurance claim or in tandem with one. A
RI motorcycle accident lawyer
can help you assess your case and determine what your best options are.
What kind of things can I receive compensation for?
When filing a personal injury lawsuit, you can receive compensation for things like:
Medical bills
Property damage
Lost wages
Emotional Pain and suffering
Even if you were partially responsible for the crash, it's still possible to obtain compensation under Rhode Island law. Rhode Island is considered a
"pure comparative negligence"
state. This means that you can still recover damages from a motorcycle lawsuit, but the sum will be reduced proportionately to your share of negligence.
For example, if the jury determines that your injuries deserve a settlement of $50,000, but also determines that you were 50% liable for the crash, you would still receive a $25,000 settlement. However, you or your insurance company may also be on the hook for the other motorist's financial losses.
How long do I have to file a lawsuit after a motorcycle accident?
The statute of limitations for
personal injury cases in Rhode Island
is 3 years after the date of the accident. The moment after an accident happens, the clock starts ticking. If you want to file a claim for your injuries after a motorcycle crash, the sooner, the better. And the best chance of seeing results in a personal injury case is with a
Warwick personal injury lawyer
by your side.
Who's the best personal injury lawyer in Warwick RI?
With his measured approach and years of experience,
Warwick auto accident lawyer
Paul Ferns can help you after a motorcycle crash. His clients always appreciate the calming presence he brings to stressful situations. Through his excellent negotiation skills, he's helped plenty of clients obtain satisfying settlements both inside and outside the courtroom. With Attorney Ferns, you won't just have a strong legal presence in your corner, you'll have a confidant you can count on.
Contact the Warwick motorcycle attorney
office today to set your mind at ease.
Relax, we've got your back.