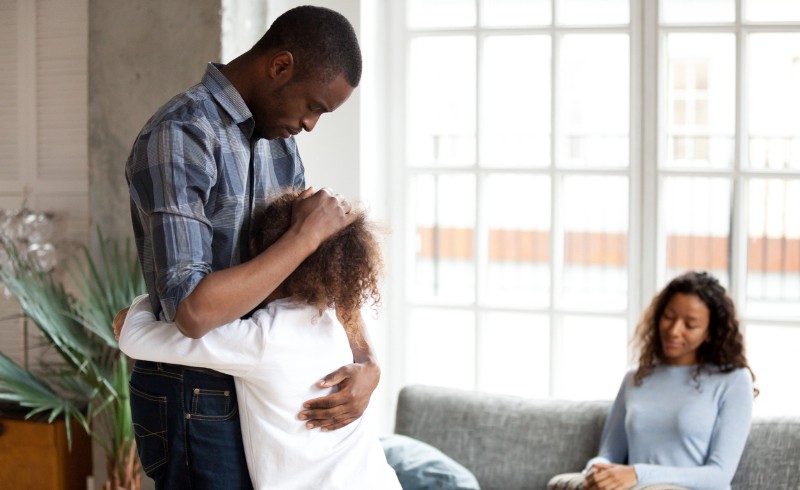 Post-Divorce Modifications in Rhode Island
Wondering how you can modify the terms of your divorce in Rhode Island? Or what happens post-divorce in Rhode Island?
Warwick Rhode Island Divorce And Alimony Attorney
Paul Ferns
has the answers.
Most people breathe a sigh of relief after finalizing a divorce. It can be a huge weight off your shoulders to finally put this stressful time behind you. However, as time passes and circumstances change, you may need to
modify the conditions of your divorce
in order to make ends meet. Fortunately, it's possible to file motions to modify or
amend the divorce decree
. Here's everything you need to know about
post divorce modifications in RI
.
How to modify an uncontested divorce: Rhode Island post-divorce modification
While most people consider the final ruling of a divorce to be set in stone, that's not always the case. In Rhode Island, it's possible to modify certain aspects of a divorce by petitioning the court for a modification. To
obtain a divorce modification
in Rhode Island, you must prove to the court that circumstances have changed significantly since the final judgment of your divorce. Common circumstantial changes include:
Parental relocation
Loss of employment or income
New job opportunities or increased income
Disability of an ex-spouse or dependant child
Remarriage or additional dependant children
Unfortunately, the path to obtaining a modification can be confusing and fraught with difficulty. If you need to modify any aspect of your divorce, contact an expert
Rhode Island divorce attorney
like Paul Ferns to represent you. As an experienced Rhode Island divorce lawyer, Attorney Ferns can examine your case in detail and advise on the best path for your situation. He can petition the court for a modification on your behalf and guide you through this complicated process with compassion and empathy.
Modifying property and asset divisions
Under
RI divorce laws
, property settlement agreements usually aren't modifiable after the divorce has been finalized. However, If one spouse deliberately hid assets or failed to disclose the full value of an asset, either intentionally or unintentionally, it can be possible to have the court re-examine your ruling.
In the case of a marital business, if the business has failed to operate as intended in the initial agreement, the court may also consider reopening the case to renegotiate the terms of the divorce.
Modifying custody arrangements
One of the most common reasons that parents seek a modification to their custody arrangement is relocation. If you've received a new job opportunity that requires you to move long-distance from your ex-spouse, you'll have to seek a modification to your initial custody agreement before you can go through with the move. Alternatively, if you want to stop your ex-spouse from taking the children across state lines where it will be difficult for you to see them, you can petition the court to stop the move and protect your
rights as a parent in Rhode Island
.
Other common reasons for seeking custody modifications include
The needs of the child have changed.
The child's desires for custody have changed
Disability of a child or parent
Mental health issues or substance abuse on behalf of one parent
If you believe that your ex-spouse poses an immediate danger to your child because of mental health or substance abuse problems, call the police immediately. It can be possible to create an
emergency custody arrangement
under certain circumstances. The court always treats the safety of children as its priority and will typically honor any arrangement that both parents can agree on, so long as it doesn't endanger the child in any way. The court will also take the wishes of the children into account, provided that they are old enough to voice an opinion.
How to modify child support payments
RI child support payments
are calculated on a dual-income model. The idea is that the child should receive the same level of financial care that they would have had both parents not divorced. You can learn more about this concept in our
Rhode Island Child Support Guide
.
If either parent's income has changed significantly since the original child support agreement, it's possible to modify child support payments to reflect these changes in circumstance. If you receive child support payments and your ex-spouse recently obtained a promotion, you can seek higher payments to raise your child's standard of living. Alternatively, if you're unable to make your child support payments due to unemployment or another financial hardship, it's possible to petition the court to
lower your child support payments
.
Important:
If you can no longer afford your RI child support payments, don't simply stop paying them. The court can find you to be in technical contempt, which can come with penalties and sanctions. If you need to lower your child support payments, contact a
Rhode Island divorce lawyer
immediately to file a
motion to modify child support
on your behalf.
Modifying alimony payments
Alimony in Rhode Island
is a rehabilitative tool. It's meant to get a spouse back on their feet until they can properly support themselves. Because alimony is meant to be a temporary measure, modification of alimony and spousal support agreements is common in Rhode Island.
If your ex-spouse has made it back into the workforce sooner than expected, then it may be possible to terminate your alimony payments early. On the other hand, if you receive alimony payments and still haven't been able to find work, perhaps due to an accident or another pressing life concern, you may wish to file a motion to extend your alimony payments. In some cases, it may be possible to receive permanent alimony due to disability. Read our
Rhode Island Alimony
blog for more in depth information.
Modifying your divorce with Paul Ferns
If you need to modify any aspect of your divorce in Rhode Island, contact a post-divorce attorney like Paul Ferns. Thanks to years of experience in the courtroom, Attorney Ferns can help you modify your divorce to suit your current circumstances. He'll advocate for your rights in the courtroom, helping you through the modification process with patience, compassion and empathy. Contact his office today to find relief.
Attorney Ferns is capable and prepared to take your case to
Rhode Island Family Court
if need be
Don't worry. We're here to help.